A good financial plan is a road map that shows us exactly how the choices we make today will affect our future.
Alexa Von Tobel
What you see is what you pay.

Period.
Financial advisor fees and commissions can have a huge impact on the overall rate of return you can expect from your investments.
We pride ourselves on offering among the lowest, if not the lowest fee structures for full service financial advisors. At Tomkins Financial we believe in keeping our fee structure simple. Since we don't work on commission, or receive compensation for transactions we're able to remain completely unbiased and 100% transparent. Whatever amount you choose to invest, our fee structure is fully transparent. All costs and fees are fully disclosed up front.
Low fees & no sales commission, means more of your money working for you. This is financial planning at its best.
Our Fees: Transparent and Simple.

Between $100,000 and $499,999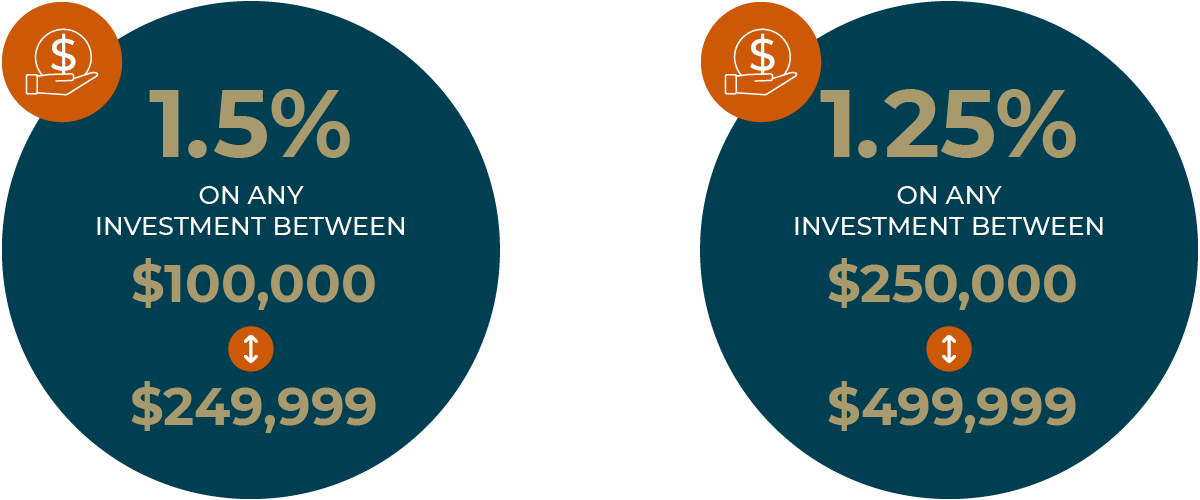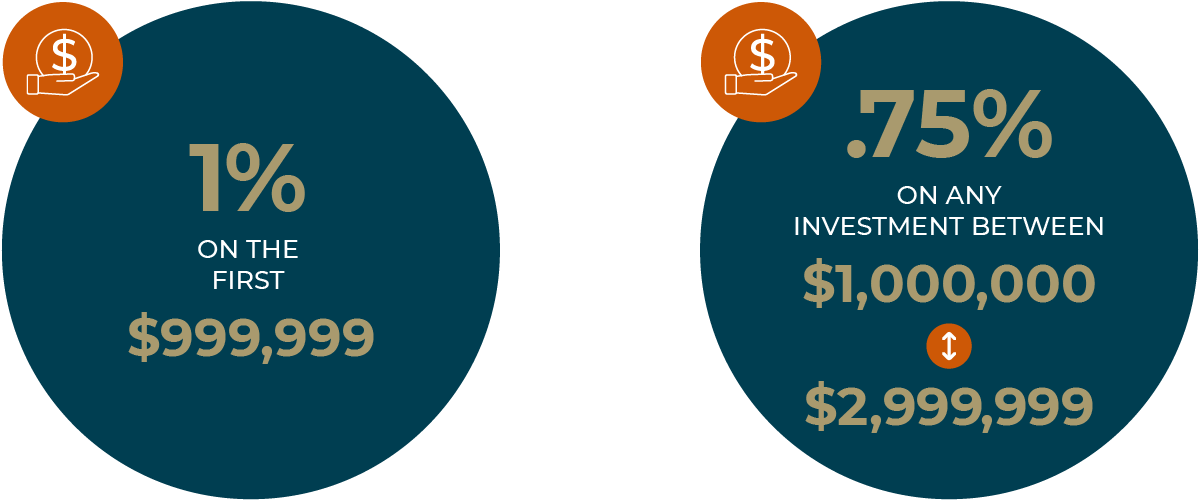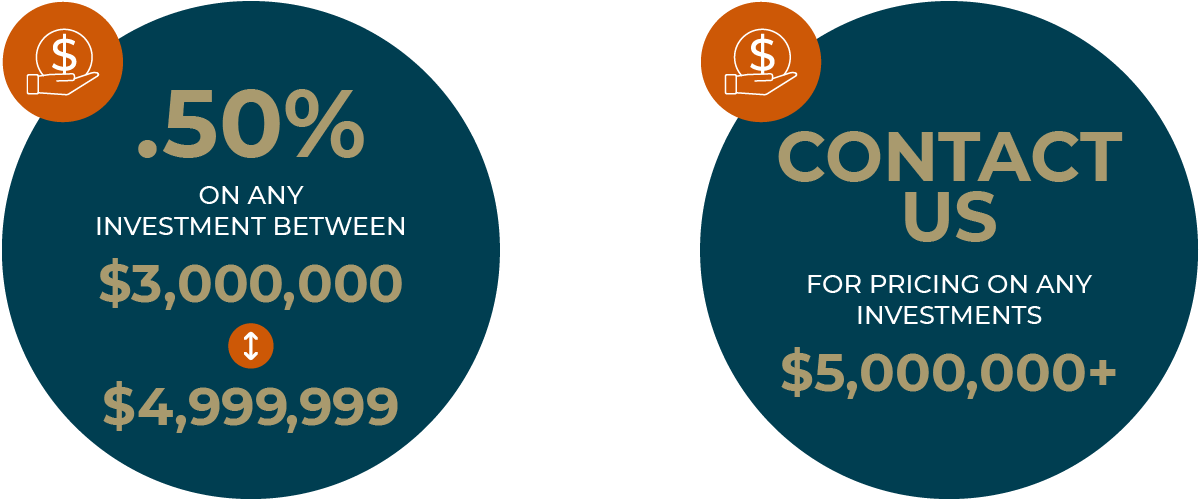 This material is provided for general information and is subject to change. In the event that a fee structure is applied to a client account(s), your Assante Advisor will work with you to complete a Fee Based Group Agreement, which stipulates the fees to be applied and any additional costs, if applicable, such as transaction fees for equity and bond trades in a fee-based account. Before acting on any of the above, please make sure to speak with your Assante Advisor for individual financial advice based on your personal circumstances.
Connect with our Nanaimo team at Assante Wealth Management and Tomkins Financial to get started today.